Avaya 3740 DECT Handset - Shock Proof for industrial environments (700479454)
Avaya 3740 DECT Handset - Shock Proof for industrial environments (700479454)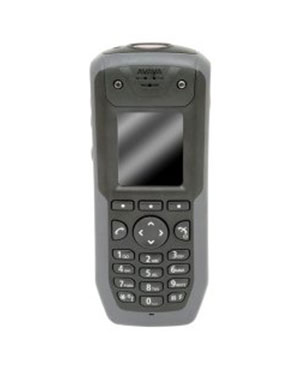 Details
Send to friend
Reviews
Avaya 3740 DECT Handset - Shock Proof for industrial environments
The Avaya 3740 DECT telephone (Part number: 700479454) designed for rugged production environments, featuring a-rich telephone with color display (enhanced color display), telephony, messaging, illuminated monochrome or color display, Bluetooth and alarm functions (Built-in sensor and alarming capabilities) for personal security. The telephone is highly robust designed to be used in demanding environment which a good choice for isolated or other high-risk work environments where an employee might be working alone (can be integrated with building security systems to increase safety for the users / workers).
*Compatible with Avaya IP Office Release 7.0 and higher, Avaya IP Office Server Edition and Avaya Communication Manager (IP DECT and ISDN DECT network compatibility)
Or simply, Avaya 3740 DECT telephone are shock and scratch-proof phones with back-lit keypads, large displays and improved liquid and dust protection are intended to enable users to quickly make and receive phone calls (including Caller ID), take advantage of hold, conferencing and messaging (with Programmable multifunction key - Softkey support for Hold, Conference, Voicemail).
Note: Avaya 3740 DECT telephone is suitable for user's dependent of being reachable and / or having a need for mobile voice and messaging features, which makes it ideal for applications where the user needs either one way messaging or to be able to interact with other users.
Avaya 3740 DECT Handset - Shock Proof for industrial environments
Part# 700479454
Customer Reviews
There have been no reviews for this product.