Aristel AN-MX 60 -24S 24 port FXS Access Gateway (MX6024S)
Aristel AN-MX 60 -24S 24 port FXS Access Gateway (MX6024S)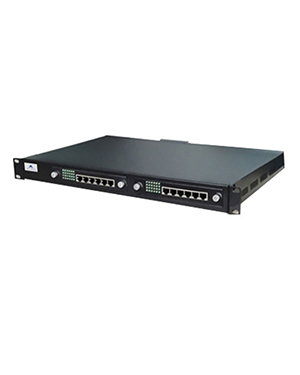 Details
Send to friend
Reviews
Aristel AN-MX 60 -24S 24 port FXS Access Gateway (MX6024S)
The Aristel AN-MX 60 -24S 24 port FXS Access Gateway (MX6024S) has 24 FXS Ports. This has 24 concurrent calls. PSTN Failover. This supports: 3GPP IMS. TR069/TR104/TR106 for Remote Management. This has 500 routing rule capacity, IP filter, and encryption for security. This supports Fax (T.30/T.38), POS machine and modem. This has 80v Message Wait Indicator. This is compatible with unified communication solutions, such as Call Manager, OCS and Asterisk.
MX60 VoIP Gateway is a member of MX series from Aristel, which is designed for multi-purposes applications. Supporting SIP and MGCP for call signalling and TR069 for management as well, MX60 enables vast deployment in delivering carrier-hosted converged services as well as enterprise-based voice applications. A MX60 gateway is typically used to connect analog telephone terminals, PBXs or key systems to the IP network through FXO or FXS ports, and is an ideal components in many VoIP-based solutions.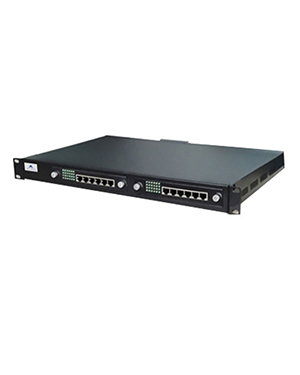 More Product Information
Brand:

Aristel

Product Type:

FXS Access Gateway

Colour:

Black

Condition:

Brand New

Compatibility:

Unified Communication Solutions, such as:
Call Manager, OCS, and Asterisk

Talk to our experts through Australia wide 1300 088 088.

Aristel AN-MX 60 -24S 24 port FXS Access Gateway (MX6024S)
Aristel AN-MX 60 -24S 24 port FXS Access Gateway (MX6024S) Features to Explore
MX6024S
24 FXS Ports
24 concurrent calls
2 WAN ports, 1U, 19"
Support 3GPP IMS
Support TR069/TR104/TR106 for remote management
PSTN failover 8 FXO on power failure or network interruption
500 routing rule capacity
IP filter, encryption for security
Support Fax (T.30/T.38), POS machine and modem
80v Message Wait Indicator.
Busy tone detection and polarity reversal of FXO ports
Compatible with unified communication solutions, such as Call Manager, OCS, and Asterisk
Intelligent and Rich in Features
In a highly compact 1U chassis, MX60 adopts embedded Linux operating system and offers rich features, such as call transfer, call pick-up, built-in 3-way conference, caller ID, CRBT, T.38 Fax relay, flexible call routing with 500 rule capacity, number translation, PSTN failover on power failure or network interruption, and etc. MX60 is powered by high speed CPU and dedicated DSP chip sets, which allow MX60 to be used in highest call traffic applications.
Easy to Operate and Maintain
MX60 provides Web-based management GUI, allowing user to configure parameters, upgrade firmware, import and export configuration data, monitor status, and etc. MX60 also supports remote management standards, such as Auto-provisioning, Telnet, TFTP, SNMPv2, TR069, TR104 and TR106.
High Interoperability
MX60 has performed the interoperability tests with many softswitch and IPPBX from worldwide vendors, including IP-PBX from Microsoft (OCS), Cisco (Call Manager), Nortel (CS1000), and softswitch from Huawei, ZTE, Ericson, and etc.
Free Upgrade
When choosing next generation communication equipment for IP network, cost reduction and investment protection are the main challenges. MX60 offers best performance of cost reduction. Through software upgrade, latest VoIP functions and standard can be continuously delivered to customers and prolong cycle time of the equipment.
Functions
Voice processing
Voice codec: G.711,G.729A,G.723.1,GSM,iLBC
Echo cancellation: G.168 with 64ms echo tail
Dynamic jitter buffer, voice activity detector (VAD)
QoS: IP TOS, IEEE 802.1p tag
Call features
Calling type Voice/Fax/Data
IVR voice prompt FXO port 2-stage dialling
Encryption RC4 and other encryption scheme for signalling and/or voice
Call handling Configurable dialling plan, up to 500 routing rules
Fax processing T.30, T.38 fax relay
DTMF RFC 2833, SIP INFO, audio
Billing RADIUS, polarity reverse
i>User features Caller ID, call forwarding, call transfer, call forking, hotline,
CRBT, do not disturb, speed dialling, busy tone detection
Network
Security IP filter, port number changing
NAT traversal Static, dynamic, STUN
Protocol PPPoE、DHCP、DNS
Configuration/Management
Web GUI Configuration, firmware upgrade, status monitoring, log downloading
EMS TR069/TR104/TR106、SNMPv2、Telnet、TFTP、HTTP
Protocol and standard
Protocol SIP (RFC3261 and etc.), MGCP (RFC3435), 3GPP TS 24.228, TS 24.229
Standard Caller ID detection (FSK/DTMF), configurable call progress tone plan
Hardware
CPU ATMEL AT91SAM9G20
Digital signal processing TI TMS320VC5509A
System memory 64MB Flash memory: 8MB
LED Status for power, system, network and lines
Ethernet connector RJ-45, 10/100 Base-T, automatic crossover
FXS/FXO connector RJ-45 (4line pairs following T568B scheme)
Max. user line length 1500 meters Ring equivalent value: 5 (short distance)
Power input 100~240 AC, 50/60 HZ, 1A (Max)
Power consumption 75W (Max)
Dimension (H x W x D) 44 x 440 x 260 mm
Weight Net: 3Kg Gross (include package): 4Kg
Environment requirement
Operating Temperature: 0~40ºC. Humidity: 10%~90% (non-condensing)
Non-operating Temperature: -10~60ºC. Humidity: 5%~90% (non-condensing)
Note:
* The value is measured under standard hardware configuration, may vary under different hardware configurations.

About Aristel
Headquartered in Notting Hill, Victoria, Aristel is an incredible developer and innovator of telecom products, solutions, and systems. It is able to tailor packages and solutions that can cater to all sizes of companies, including small offices/home offices, small enterprises, mid-sized corporations, government organizations, and large companies. With varied business communication needs, it is simply incredible how a small enterprise, comprised of only 11 to 50 employees, is able to cater to different types of necessities and preferences.
Aristel started operating in the year 1993 and since then has focused its efforts and operations in the development and improvement of their product portfolio, in order to include the most advanced technologies and solutions offered in the market today. It is through the development of these technologies and solutions that the company is able to keep up to the fast-paced operation in the communications industry and the entire global market in general.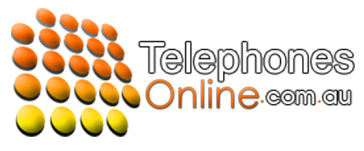 About TelephonesOnline
Telephonesonline Pty Ltd is the largest online store in Australia, offering the market with an extensive and wide-ranging products and services portfolio. From small businesses to large corporations, the company is capable of catering to their communication needs because of how all-encompassing the product portfolio that the company offers.
Small and mid-sized enterprises can rely on Telephonesonline for low-priced phone solutions, systems, and devices through the company's pre-owned and refurbished offers while large corporations can take advantage of the brand new and advanced communication products and systems that their complicated organizational structure will need to simplify their communication environment. Some of the Telephonesonline products are:
Conference Phones
Corded Headsets
Door Phones
Full Range of Cordless Phones
Payphones
Super Long-Range Cordless Phone Systems
Wireless Heads
Some of the Telephonesonline services that the company offers include the following:
Data Cabling
Free Phone Support
Least Cost Routing with GSM Gateways
Line Fixing
Order today for
FAST Delivery Australia Wide

: Melbourne, Sydney, Brisbane, Queensland, Perth, Darwin, Canberra and Adelaide.
Customer Reviews
There have been no reviews for this product.