Alcatel 4029 Telephone Handset Alcatel-Lucent 9 SERIES (Refurbished)
Alcatel 4029 Telephone Handset Alcatel-Lucent 9 SERIES (Refurbished)
Details
Send to friend
Reviews
Alcatel 4029 Telephone Handset (Alcatel-Lucent 9 Series) (Refurbished)
The 4029 Alcatel phone is the mid-range or executive handset in the Alcatel 9 series line-up and a welcome addition to any Alcatel OMNI PCX phone system.
As you can see the Alcatel 4029 handset is stylish but behind the good looks lies ease of use and intelligent functionality.
Alcatel 4029 handset has unique QWERTY keypad for speed dialling and staff listings you simply won't want to go back to a traditional key system. On the 4029 handset it takes just a second to type the first letter of the person you need to call, bring it up on screen and speak to them. The keyboard can also be used for internal office messaging – another feature that shouldn't be taken for granted!
The Alcatel Lucent 4029 telephone also has coloured buttons (some flash): Red flashing means you have a voicemail, orange is to activate speakerphone, yellow is mute – so you'll know exactly what's happening from the first time your staff use their Alcatel 4029 handsets.
More Information on Alcatel 4029 Telephone Handset
| | |
| --- | --- |
| | Alcatel-Lucent |
| | Executive Phone |
| | Black |
| | Refurbished |
| | Alcatel OMNI PCX Phone System |
The Alcatel-Lucent 9 SERIES takes you to a new dimension in audio experience, aesthetics, communications productivity and customer care.
This advanced range brings the award-winning power of the Alcatel-Lucent OmniPCX communication servers - with their spectrum of advanced features - within even easier reach.
OUTSTANDING AUDIO.Alcatel-Lucent 9 SERIES offers the best sound quality around. Its terminals have a hands-free speakerphone, including acoustic echo cancellation, and take listening comfort to new levels.
FUTURISTIC DESIGN AND OPTIMISED ERGONOMICS.Their sleek, ultra-modern design, available in ice blue or urban grey, is itself hard to resist. But these phones don't just look the part - they are also conceived to ensure the simplest, most intuitive, access to a wealth of features.
INTUITIVE AND COMFORTABLE TO OPERATE.Alcatel-Lucent 9 SERIES soft key functions couldn't be simpler to use, as they automatically change according to the call context, and are clearly displayed on the screen. Intuitive icons make using the system's sophisticated features as easy as 123, while the phones high-resolution, adjustable graphical screens enhance comfort-of-use.

Get your phone now and dial Australia wide 1300 088 088 if you want to find out more!
Alcatel 4029 User Features to Benefit From
A QWERTYKeyboard (for the fastest speed Dialling and transferring possible)
Ability to see 30+ staff by scrolling down the screen
Intelligent Navigation Key (For easy and quick access handset settings and functions)
Hands-free Speakerphone
Colour coded easy redial
On Hold Function
Transfer Function
Flashing Red Light (to notify of voicemail messages)
Easy Access of up to 3000 System Speed Dial Numbers
Mute Function
Large Screen (for visibility which also scrolls down)
Easy-to-follow Layout
Should All Staff Have an Alcatel 4029 Telephone?
Handsets are the most expensive part of a phone system and an excellent way to cut costs. This is why many small business customers will typically go for a combination of the cheaper 4019 phones and select 4029 handsets for management.The 4019 are cheaper than the 4029 telephones however they don't have the larger screen or hands free speakerphone.If you are looking for an IP equivalent then check out the Alcatel 4028 and 4029 handset. They are identical in looks however the 4028 handset is strictly IP.Our refurbished Alcatel 4029 telephone comes with a 12 month warranty and is built to last. They have the same excellent reputation and build quality as the Alcatel Lucent Omni PCX Office phone systems they connect to.
AUDIO EXCELLENCE.The range has been designed to take the fuss out of communication, whatever the sound source. It enables smooth, automatic transfer from headset to hands-free for group listening without the need to remove the handset from its cradle. The Alcatel-Lucent 4029 and 4039 digital sets come with a built-in port for the use of a headset, additional speaker or teleconferencing system.
NAVIGATOR.The phone navigator feature makes the display more user-friendly by allowing you to scroll in up to four directions up. The navigator, along with the context-sensitive soft keys, provides easy access to the Alcatel-Lucent system's many features.
MORE DEDICATED FUNCTION KEYS.At the push of a button, gain direct access to your mailbox or directory, or simply redial or ask the terminal for help. Audio control functions (loudspeaker volume control, hands-free audio control, mute etc.) are separate from the system's functional keys to facilitate easy and clear audio control for the user.
DISPLAY.The Alcatel-Lucent 9 SERIES offers rich visual information on large, adjustable displays. These range from a one-line screen of 20 characters to an adjustable four-tone grayscale graphical display.
INTUITIVE ICONS AND SOFT KEYS.Determining the status of a call is simple with the help of easy-to-understand icons. The phones' dynamic soft keys change according to the call context, displaying call handling features in active communication mode. So you always get the right feature at your fingertips at the right time. Extra programmable keys are provided to further customize usage.
ALPHABETIC KEYBOARD.The Alcatel-Lucent 4029 and 4039 digital sets are equipped with an integrated alphabetic keyboard, exclusive to Alcatel-Lucent, which provides easy access to the "call by name" function via the company directory and to messaging services.
60-DEGREE FOOT-STAND.All terminals have an optional 60 degree foot-stand to minimize the footprint on your desk and optimize the display angle for comfortable viewing.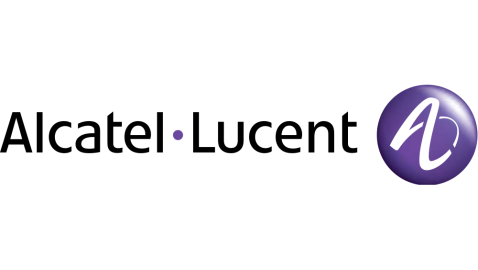 About Alcatel-Lucent
Alcatel-Lucent is a telecommunications company that has been in the industry since 2006. It was created when Alcatel and Lucent Technologies, combined and developed phone products and solutions that they offer today. Recently became part of Nokia Networks, Alcatel-Lucent was then headquartered in France and has over 10,000 employees working for the company. It specialises communication sectors and topics including cloud, broadband, IP, internet, mobile, and networks.
Alcatel-Lucent is knowns as the 2014 #2 company in IP services edge routing and also #2 in the global total routing. In addition to that, the company was also able to create and produce over 500,000 service router platforms and deliver then to more than 650 service providers located in 130 countries all over the world.
A known industry analyst, Alcatel-Lucent isdefinitely an IMS market leader that approximately deployed 100 subscriber data management to more than a billion subscribers.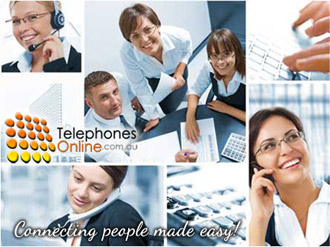 About TelephonesOnline
Australia's largest store in operating in the World Wide Web, Telephonesonline Pty Ltd is a telecommunications company that provides and wholesales high quality communication products, solutions, and services in the industry. The company has an extensive and wide-ranging product portfolio that can cater to all types of customers and all sizes of enterprises. From low-priced refurbished items for small enterprises and SOHOs to complicated communication systems and solutions for large corporations, the company has all sorts of products that could help customers in their specific phone needs.
Besides the wide variety of products and services, Telephonesonline also offers customisation service. The company puts together communication packages for customers in order to target detailed needs. This helps customers save money and not spend on something that they don't need in the first place.
Check out the company's site at Telephonesonline.com.au and find out more about the company and their offers.

To make a quote inquiry, please call Australia wide 1300 088 088
Order today for FAST Delivery Australia Wide: Melbourne, Sydney, Brisbane, Queensland, Perth, Darwin, Canberra and Adelaide.
Customer Reviews
There have been no reviews for this product.