Alactel 4039 Phone, Telephone, Handset (Refurbished) - Alcatel-Lucent 9 SERIES
Alactel 4039 Phone, Telephone, Handset (Refurbished) - Alcatel-Lucent 9 SERIES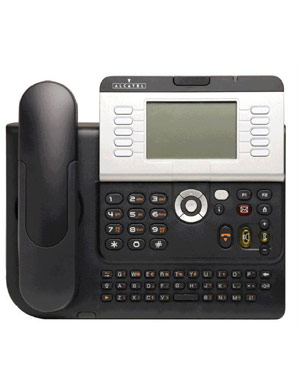 Details
Send to friend
Reviews
Alcatel 4039 Phone, Telephone, and Handset (Alcatel-Lucent 9 SERIES) (Refurbished)
The 4039 Alcatel phone is the receptionist handset in the Alcatel 9 Series line-up and connects to any Alcatel OMNI PCX phone system.
Any Alcatel 4039 user will tell you that once you've used the unique QWERTY keypad for speed dialling and staff listings you simply won't want to go back to a traditional key system.
With the Alcatel 4039 telephone all you do is type in the first letter of the person you are trying to contact and presto, it brings up all your options on screen. It's just like using your mobile phone contacts except faster! The keyboard on the 4039 handset can also be used for internal office messaging – another great feature in busy offices!
The Alcatel Lucent 4039 telephone also has intelligently designed coloured buttons for frequently used features like voicemail (red and flashing), hands free (orange), mute (yellow). And they have located all the most frequently sued service in one area – that's easy for the 4039 user.
The Alcatel 4039 IP Touch telephone comes with a 12 month warranty and is built to last. They have the same excellent reputation and build quality as the Alcatel Lucent Omni PCX Office phone systems they connect to.
Telephone Loud Ringer Alarm 1825 Duet Specifications
| | |
| --- | --- |
| | Alcatel-Lucent |
| | Black |
| | Alcatel OMNI PCX Phone System |
| | Refurbished |

Call Australia wide 1300 088 088 and find out more details about this model and the Alcatel-Lucent 9 Series!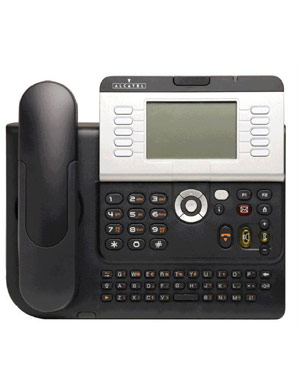 Telephone Loud Ringer Alarm 1825 Duet Features to Benefit From
Massive display screen - easily see who is calling, who is already on a call and much more
QWERTY keyboard for incredibly fast speed dialling
Easy to use navigator for key system features
The ability to see 40+ staff by scrolling down the screen
Hands free Speakerphone
Straightforward transfer, redial and on hold features
Easy access to voicemail messages
Easy access up to 3000 speed dial numbers
Loudspeaker for paging
AUDIO EXCELLENCE
The range has been designed to take the fuss out of communication, whatever the sound source. It enables smooth, automatic transfer from headset to hands-free for group listening without the need to remove the handset from its cradle. The Alcatel-Lucent 4029 and 4039 digital sets come with a built-in port for the use of a headset,additional speaker or teleconferencing system.
NAVIGATOR
The phone navigator feature makes the display more user-friendly by allowing you to scroll in up to four directions up. The navigator, along with the context-sensitive soft keys, provides easy access to the Alcatel-Lucent system's many features.
MORE DEDICATED FUNCTION KEYS
At the push of a button, gain direct access to your mailbox or directory, or simply redial or ask the terminal for help. Audio control functions (loudspeaker volumecontrol, hands-free audio control, mute etc.) are separate from the system's functional keys to facilitate easy and clear audio control for the user.
DISPLAY
The Alcatel-Lucent 9 SERIES offers rich visual information on large, adjustabledisplays. These range from a one-line screen of 20 characters to an adjustable four-tone grayscale graphical display.
INTUITIVE ICONS AND SOFT KEYS
Determining the status of a call is simple with the help of easy-to-understand icons.The phone's dynamic soft keys change according to the call context, displaying call handling features in active communication mode. So you always get the right feature at your fingertips at the right time. Extra programmable keys are provided to further customize usage.
ALPHABETIC KEYBOARD
The Alcatel-Lucent 4029 and 4039 digital sets are equipped with an integrated alphabetic keyboard, exclusive to Alcatel-Lucent, which provides easy access to the "call by name" function via the company directory and to messaging services.
60-DEGREE FOOT-STAND
All terminals have an optional 60 degree foot-stand to minimize the footprint on your desk and optimize the display angle for comfortable viewing.
Getting to Know More about Alcatel-Lucent 9 Series
The Alcatel-Lucent 9 SERIES takes you to a new dimension in audio experience, aesthetics, communications productivity and customer care. This advanced range brings the award-winning power of the Alcatel-Lucent OmniPCX communication servers - with their spectrum of advanced features - within even easier reach.
OUTSTANDING AUDIO
Alcatel-Lucent 9 SERIES offers the best sound quality around. Its terminals have a hands-free speakerphone, including acoustic echo cancellation, and take listening comfort to new levels.
FUTURISTIC DESIGN AND OPTIMISED ERGONOMICS
Their sleek, ultra-modern design, available in ice blue or urban grey, is itself hard to resist. But these phones don't just look the part - they are also conceived to ensure the simplest, most intuitive, access to a wealth of features.
INTUITIVE AND COMFORTABLE TO OPERATE
Alcatel-Lucent 9 SERIES soft key functions couldn't be simpler to use, as they automatically change according to the call context, and are clearly displayed on the screen. Intuitive icons make using the system's sophisticated features as easy as 123, while the phones high-resolution, adjustable graphical screens enhance comfort-of-use.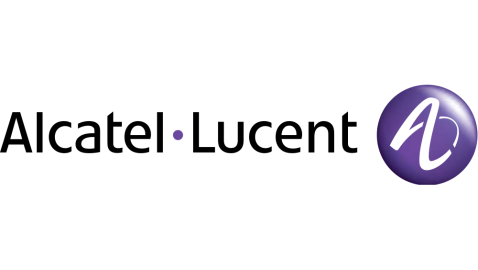 About Alcatel-Lucent
Alcatel-Lucent is an excellent company in the telecommunication industry, specialising in broadband, cloud, communications, internet, IP, mobile, network, and optics. The public company is headquartered in France and was founded in 2006 and have over 10,000 employees working under its management and operations. These people power the company to operate and deliver the best innovation it can provide tomorrow.
With the goal to efficiently and seamlessly connect people all around the world, Alcatel-Lucent has continued to expand its portfolio and became a specialist in cloud technology, IP networking, and ultra-broadband access. This is because the company believes that the foundation of ultra-connected world are networks. And Alcatel-Lucent has spent all its years in the industry to master the creation of networks. Their networks are built to be highly dynamic, easily to adapt to customers' needs, and scale as customers' needs and situations grow. This is how the company provides a seemingly infinite bandwidth to its customers and provide maximum value.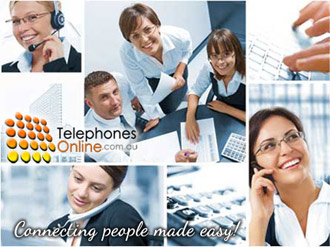 About TelephonesOnline
Telephonesonline Pty Ltd is one ofAustralia's premier wholesalers and suppliers of business communication products, systems, and solutions. Being in the industry for over 2 decades has provided the company with the knowledge and experience it needs in order to cater to the communication needs of its customers excellently as it has today.
Telephonesonline is Australian owned and operated. Its market has always been within the country, which is how the company was able to master both the industry and market easily. It also has a comprehensive and wide range of portfolio of communication solutions and devices that will extremely benefit customers all over the country. This is why from small enterprises to large corporations, this company can do wonders in improving their communication foundation.
Telephonesonline is famous for three things; top-notch quality, competitive pricing, and convenience. If you want to learn more about the company, visit the company website.

To make a quote inquiry, please call Australia wide 1300 088 088
Order today for FAST Delivery Australia Wide: Melbourne, Sydney, Brisbane, Queensland, Perth, Darwin, Canberra and Adelaide.
Customer Reviews
There have been no reviews for this product.