NEC Xen Master Phone system 8x Lines 4x Phones Refurbished Used Pre-Owned
NEC Xen Master Phone system 8x Lines 4x Phones Refurbished Used Pre-Owned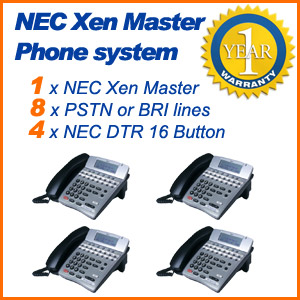 Details
Send to friend
Reviews
Pre-owned and Refurbished NEC Xen Master Phone System (8 Lines and 4 Handsets)
The NEC Xen System is an efficient and compact-designed system, capable of adapting to the dynamic communication trends and demands in the market today. The system's design is unique and it allows quick and easy installation. It is also very flexible since the system can be increased in terms of port size, when needed.
Included in the package are the following:
1x NEC Xen Master Phone System
4x NEC DTR 16-button Phone
8x PSTN or BRI Lines
Cables and User Guides
12-month Warranty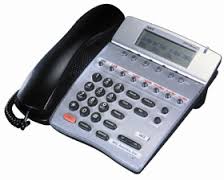 For a fast quote inquiry, please call Australia wide 1300 088 088
Basic Telephone Functions of NEC Xen Phone System
The NEC Xen Master Phone System have a lot of features it boasts. Some of which are the following:
Automatic Number Indication (ANI)/Caller ID
Automatic Route Selection (ARS)
Centralized Voicemail Computer Telephony Integration (CTI)
Dialed Number Indication Service (DNIS)
Dterm Handset Cordless
Integrated Digital Voicemail
ISDN-BRI and PRI Voice Trunks
LAN/KTS Cabling Integration
Least Cost Routing (LCR)
Live Monitoring
Live Record
Multiline Conference Bridge
Multilingual LCD Indication
Multiple Music On Hold using CO Interface
PC Attendant Console
Unified Messaging Uniform Call Distribution (UCD)
Voiceover Internet Protocol Trunks (VoIP)
Wireless System
33.6 kbps Modem for Remote Programming and Maintenance (Optional)
There are variety of multiline terminals which are system-compatible. These terminals as available in 8-line, 16-line, and 32-line capacities. They are also offered as non-display and display terminals. Available with them are a 60-line attendant console and 2-line non-display multiline terminal.
Customers with existing NEC handsets can simply connect these handsets to the Xen System, saving a lot of money for migration. Most of the features of Xen system can be used with multiline terminals. It also supports a lot of equipment that could be added and connected to the system.This will help in accommodating on the customer needs individually.

About NEC
Considered as the leading technology company to offer ICT products and services in Australia, NEC is has a huge portfolio to cater to the communication needs of small to large enterprises, including government organizations. The company is able to help businesses improve and move closer to success by investing in the right technology.
NEC aims to give each of its customers exactly what they individually need by tailoring solutions and phone systems based on their communication needs. Included in the company's portfolio are the following:
Complex Communication Solutions • Display Solutions•Identity Management•IT Applications and Solutions Development•Network Solutions•Professional, Technical and Managed Services•Research and Development Services•Systems Integration
Unified Communications
In today's dynamic market and industries, companies are forced to adapt in every change. NEC has been in the industry for more than 40 years now and is an expert in the ways and changes of the Australian market. This makes the company trust-worthy.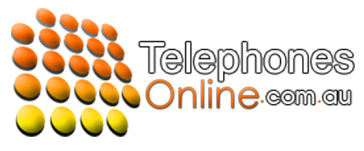 About TelephonesOnline
Telephonesonline is an Australian company that offers telecommunication solutions to different kinds of businesses. It is capable of reaching all businesses wherever you may be in Australia through several of its offices and warehouses scattered all over the nation. It also goes the other way around since customers can reach the offices easily and also purchase solutions conveniently by doing it online.
Time is one of the most important factors to consider and Telephonesonline Pty Ltd values their customers' time with utmost respect. Since almost all of the company's transactions are operated online, customers can simply click few buttons to complete their purchases, wherever they may be in Australia. Telephonesonline has excellent experience with 20 years in the industry. And this makes the company an expert in the field and the ideal company to cater to your communication needs.

For a fast quote inquiry, please call Australia wide 1300 088 088
Customer Reviews
There have been no reviews for this product.