NEC Xen Master Phone system 8x Lines 6x Phones Refurbished Used Pre-Owned
NEC Xen Master Phone system 8x Lines 6x Phones Refurbished Used Pre-Owned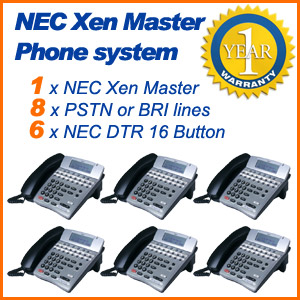 Details
Send to friend
Reviews
Pre-owned and Refurbished NEC Xen Master Phone System (8 Lines and 6 Handsets)
With an efficient and compact design, the NEC Xen Phone System is a powerful key system that can meet with the ever-changing communications demands of today's businesses. Its unique design allows the system to be quickly and easily installed and can help grow with your business. It can also easily and economically increase port size when necessary.
Included in this NEC Xen Master phone System package are:
1x NEC Xen Master Phone System
6x NEC DTR 16-Button Phone
8x PSTN or BRI Lines
User and Cable Guides
Warranty of 12 Months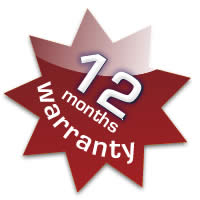 Please dial the Australia wide 1300 088 088 for a quote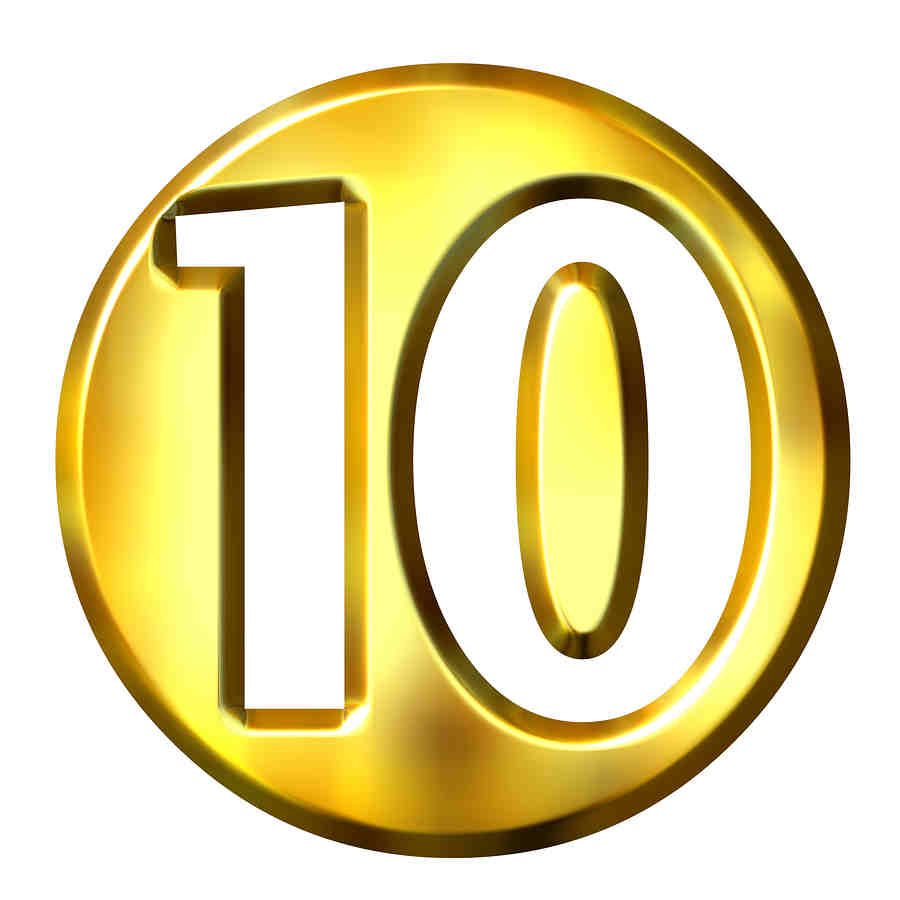 Top 10 Basic Phone Functions of NEC Xen System
The NEC Xen system has a lot of functions and features to offer. Its top 10 are the following:
Automatic Number Indication (ANI) or Caller ID
Automatic Route Selection (ARS)
Centralized Voicemail Computer Telephony Integration (CTI)
Dialed Number Indication Service (DNIS)
Least Cost Routing (LCR)
Unified Messaging Uniform Call Distribution (UCD)
Voice over Internet Protocol (VoIP) Trunks
ISDN-BRI and PRI Voice Trunks
LAN/KTS Cabling Integration
Integrated Digital Voicemail
If a customer already has an existing NEC handsets, they can easily connected these to the Xen systems, providing inexpensive migration. The NEC Xen system supports a wide range of additional equipment that can be connected to the system to accommodate individual customer needs.
Most of the Xen System features are available with Multiline Terminals
NEC Xen System's Multiline Terminals
The NEC Xen system offers a variety of Multiline Terminal that are compatible with the system, including the following:
8-line Capacities
16-line Capacities
32-line Capacities
These are all offered as display and non-display terminals. A 2-line non-display multiline terminal and a 60-line attendant console are also available.

About NEC
Established in 1969, NEC uses the business name NEC Australia Pty Ltd. The company's vision is focused on innovating and tailoring technology and solutions for customers and be able to cater to exactly what they need. The company is backed up by the NEC Corporation with its market reaching 45 countries all over the world. With this global backing, NEC Australia
The company focuses on six fundamental values, which are:
Customer Focus • Profitability and Commercial Outcomes • Leadership • Integrity • Collaboration • Innovation
NEC has been in the telecommunication industry for more than 40 years. It has been included in the most trusted companies in Australia when it comes to technology and innovations for telecommunications. And with a very dynamic market and trends today, companies are challenged to adapt continuously in order to survive. And NEC is one of the best companies to aid these businesses not only to survive but to thrive and succeed in their respective industries.
About TelephonesOnline
An Australian based and owned company, the Telephonesonline Pty Ltd offers its customers with telecommunication products and solutions that could aid their businesses to success, whatever industry they may be in.
One of the best aspects about Telephonesonline is that it focuses on its customers. The company is open for queries whenever customers see the need for them and Telephonesonline provides prompt answers. The company believes that answering customers' questions will help them figure out what their businesses really need. And in the same way, the company can provide and tailor solutions and packages that they exactly need. From advanced and latest VoIP phones to refurbished handsets, the company can offer what customers exactly need.
Telephonesonline also delivers what it promises on the onset of transactions. This is the company's promise to its customers which led the company to be at the top of its field and establishing and stabilizing its position in the industry for years.

Please dial the Australia wide 1300 088 088 for a quote

Customer Reviews
There have been no reviews for this product.