Commander REFURBISHED business telephone System - 4 Line, 5 Digital Handsets
Commander REFURBISHED business telephone System - 4 Line, 5 Digital Handsets
Details
Send to friend
Reviews
Commander REFURBISHED Business Phone System (4 Lines, 5 Digital Handsets)
The Commander Business Phone System is an expandable and stable system that allows connection to a maximum of:
4 Lines
8 Digital Handsets
8 Normal Telephone Handsets (Including: Cordless, Fax, Answering Machine, and Music On Hold Connection)
Can be connected to a VoIP phone line, the Commander Business Phone System can accommodate Eftpos, fax machines, and cordless phones. It is very convenient to use considering all the features programmed in the system, as well as the one-touch button included in it.
The system also has the HELP prompts, which makes it possible to access multiple features easily. In fact, these prompts guide its users at every stage of the call. It is also very easy to install and use because of its advanced digital functionality.
The Commander REFURBISHED Business Phone System package includes the following:
1x Commander Connect Phone System
5x Standard Handsets
4x PSTN Lines
Hybrid Extension: (8x Digital Extensions or 8x Analogue Extensions)
12 Months Warranty
1x LIU Music On Hold Interface (Music Source Not Supplied)
Voicemail could be upgraded for just $250. And though installation is not included in the package, Telephonesonline employs excellent certified phone technicians, who are more than capable of installing the system to your business. A simple inquiry can be made possible for installation and cabling.

Please call for a quote on install Australia wide 1300 088 088
HURRY! It's a LIMITED Time Offer!

Why You Should Go for the Commander Connect Telephone System
Commander Connect Phone System is ideal for small and medium businesses, including home and remote offices. In fact, over the last 8 years, the company was able to sell a total of 28,000 phone systems to businesses. And for 8 years, these companies are enjoying these benefits:
1# Saves Money
Using the phone system saves money because it ensures that users will only have what they need and not pay for more than that. In addition, this system also becomes a connection hub since all communication equipment can be connected to it, which saves a lot of money for the line network.
2# Flexible
The Commander Connect phone system has a modular system design that makes it flexible and capable of expanding, growing and enhancing its entire system, when the time comes that it is needed.
3# Secured
The phone system's Account Coding allows the tracking of calls, which will be best for billing purposes of clients.
4# Convenience
The phone system can be connected to the computers which will allow the sharing for voice and internet functions. This would require an Internet Module which is not included in the Compact Platform.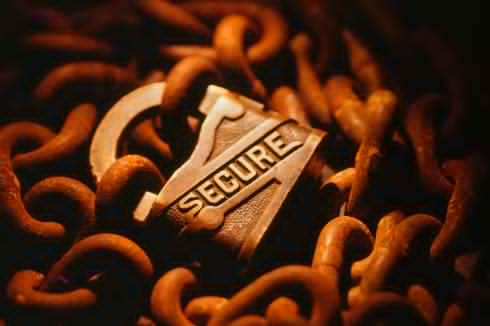 The Telephonesonline also offers extra modules. It is also fully tested which means that the quality of the phone system and handset are ensured.
40 Features of the Commander Connect Phone System
There are a lot of features that the Commander Connect Phone System offers its users. And the top 40 features include the following:
Account Codes
Advisory Messages
Auto Answer
Auto Attendant*
Basic Rate ISDN*
Call Barring
Call Deflection
Call Elapsed Timer
Caller Line Identification (CLI)
Call Forwarding
Call Park
Call Pick-up Groups
Call Restriction
Call Waiting Indications
Central Bell Connection
Conference
Standard Courtesy Service
Direct Station Selection
Direct Extension In-dial*
Divert on No Answer
Divert To
Do Not Disturb
Dual Colored LEDs
Extension Lock
External Call Transfer
External Divert on Busy
External Music on Hold
Flexible Extension Numbering
Hybrid Ports
IP Extensions*
Music On Hold*
Night Service
Phantom Mailboxes
Primary Rate ISDN
Reminder Call
Remote Access
Speed Dialing
Voicemail*
VoIP Channels*
Weekend Service
Handset Features of Commander Connect (8-Button)
The 8-button Commander Connect 760/40 Handset offers the following features: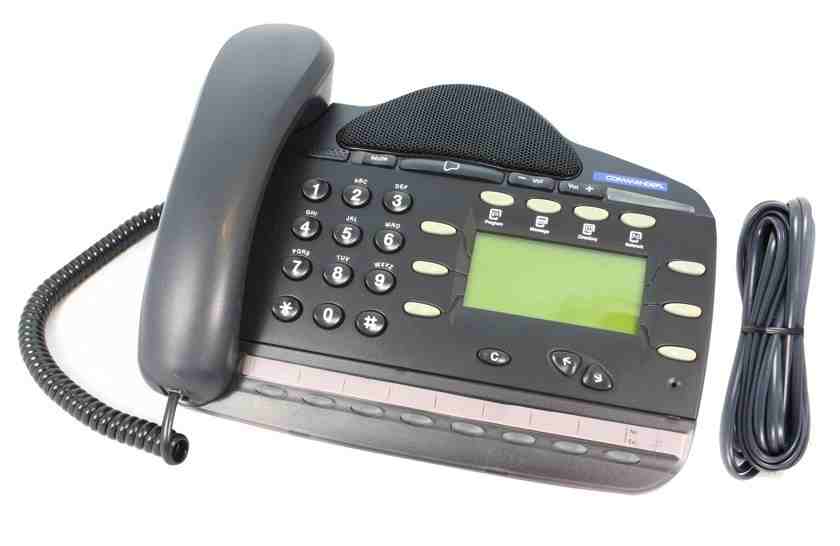 8 Programmable Keys
C-key
Data Socket (Underneath)
Large Display
Display Keys
Function Keys
Hands-free Key/Light
Headset Socket (Underneath)
Mute Key
Message Waiting/Ringing Indicator
Numeric Keypad
Scroll/Edit Keys
Volume Keys
Commander Connect Digital Phone System is one of the best model systems offered by Commander Australia.

About Commander
Owned by M2 Group and a former Telstra Corporation division, Commander is an Australian company falling under the telecommunications industry. Thousands of companies all over Australia are using Commander products, and are relying on the company's services for their communication needs. This is primarily because of the company's unrivaled services and offers to all sizes and kinds of companies in all types of industries.
Commander offers variety of services, including:
Business Mobile Phone • Broadband ADSL • Bill Consolidation • Cloud Backup Solutions • Commander Finance • Conferencing Equipment • Fixed Voice • Inbound 1800/1300 Numbers • NBN Plans • Phone Systems • Tech Support • VPN Services
Commander also offers network and internet connection solutions, office solutions, converged solutions, and mobile telephony solutions. And the company offers technical support and maintenance services to all customer who would need them, as well as free consultation. With a team of qualified experts working for the company, Commander can help businesses to succeed in their communications endeavors.
About TelephonesOnline
With communications as a vital part in any industry, Telephonesonline serves as the liaison of the companies to be on the top of their fields. The company provides solutions and services that could improve the engagement of teams and customers of companies. From communication devices to phone systems and solutions, Telephonesonline provides a wide range of products that could be beneficial to a company's success.
Telephonesonline Pty Ltd is a company that caters to every type of business. From home offices to complicated structured corporation, the company offers the solution to all communication needs. And being the largest online store in Australia, Telephonesonline has a wide reach of market. In addition to several warehouses located all over the nation, the company can reach every nook and turns in Australia. One of those company's warehouses can be found at 1/36 Irvine Drive Malaga WA 6090.
Please call for a quote on install Australia wide 1300 088 088
HURRY! It's a LIMITED Time Offer!

Order today for FAST Delivery Australia Wide: Melbourne, Sydney, Brisbane, Queensland, Perth, Darwin, Canberra and Adelaide.
Customer Reviews
There have been no reviews for this product.