Commander Connect Phone System with 3 Handsets
Commander Connect Phone System with 3 Handsets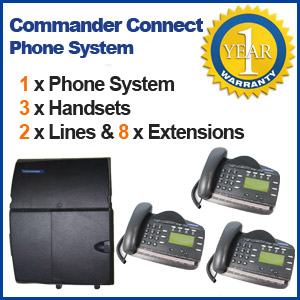 Details
Send to friend
Reviews
Commander Connect Phone System with 3 Handsets
The Commander Connect Phone System includes 3 handsets, 2 PSTN lines and 8 digital extensions. These phones are pre-owned and refurbished, but taken care of excellently. The digital phone system is one of the best systems offered in Australia. And Telephonesonline is now giving its customers the opportunity to use the system but in a much cheaper cost by refurbishing it. This makes it ideal for small to mid-sized companies.
An expandable and stable digital phone system, the Commander Connect has been fully tested to ensure high quality. This phone system package includes the following products:
1x Commander Connect Phone System
3x Standard Headsets
2x PSTN Lines
8x Hybrid Extensions (Digital or Analogue)
12 Months Warranty
Telephonesonline has their certified phone technician to help in the installation. For the voicemail, it can be activated and added in the system just for $250.

Dial Australia wide 1300 088 088 for a quote inquiry

Commander Connect Phone System Benefits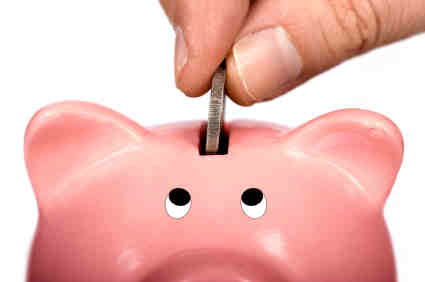 The Commander Connect Phone System have a lot of benefits that it could provide its users, especially their businesses. Some of which come in the form of these tools:
Account Coding
This allows the tracking of calls for the billing purposes of clients.
Analogue Telephones/2 Digital Stations
Choosing between the analogue telephones or 2 digital stations helps in saving money by making sure that users will not need to pay for features they would not need and use.
Hub Transformation
The Commander Connect serves as a hub for all communication equipment, which streamlines rental costs for network line.
Modular System Design
This specific design allows its users to have a flexible system that could be expanded and enhanced when necessary.
Phone System and Computer Networking
Setting up an equipment for the networking of computers and phone systems will allow sharing of voice and internet functions.
Commander Connect Telephone System Features
The Commander Connect Phone System have several features it could boast:
Account Codes
ADSL
Advisory Messages
Auto Answer
Auto Attendant
Background Music (External)
Backlit Display
Battery Backup
Call Barring
Call Deflection
Call Elapsed Timer
Caller Line Identification (CLI)
Hotline
Hunt Groups
Hybrid Ports
Inbuilt Music/Ton on Hold
Integrated Answering Machine
ISDN ISP Dial-up
Last Number Redial
Call Forwarding
Call Logging
Call Park
Call Pick-up Groups
Call Restriction
Call Waiting Indications
Camp on Busy
Central Bell Connection
Conference
Standard Courtesy Service
Direct Station Selection
Divert on No Answer
Least Cost Routing
Local Area Networking
Multi-user Internet Access
Night Service
Phantom Mailboxes
Power Fail Telephone
Reminder Call
Divert To
Do Not Disturb
Door Station
Dual Colored LEDs
Extension Lock
External Call Transfer
External Divert on Busy
External Music on Hold
External Paging
Firewall
Flexible Extension Numbering
General Call
Remote Access
Reset Phone
Speed Dialing
Time/Date Display
Voicemail
Weekend Service
Commander Connect 8-button Handset 760/40 Features
The Commander Connect 8-button Handset have excellent features, including:
8 Programmable Keys
C-key
Data Socket (Underneath)
Display Keys
Function Keys
Hands-free Key/Light
Headset Socket (Underneath)
Large Display
Message Waiting/Ringing Indicator
Mute Key
Numeric Keypad
Scroll/Edit Keys
Volume Keys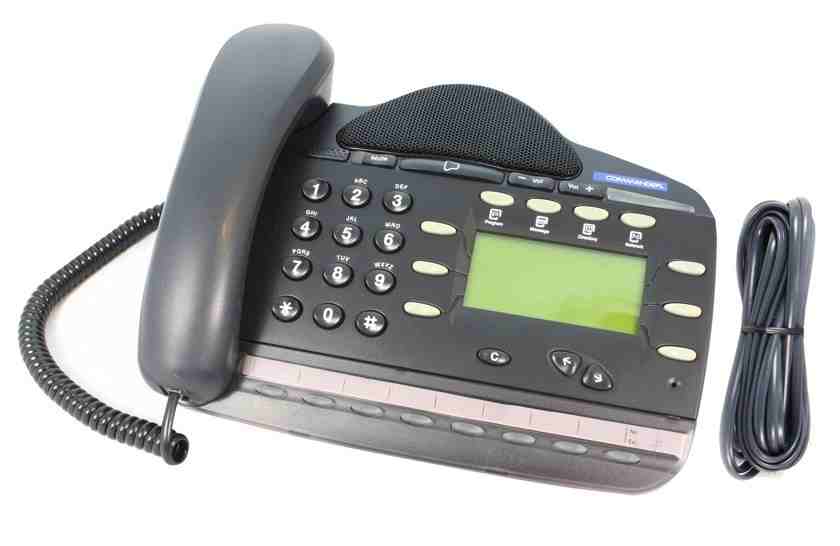 There are also optional upgrades and features for the handset which are:
Auto Attendant
Basic Rate ISDN
Direct Extension In-dial
IP Extensions
Music On Hold
Primary Rate ISDN
Voicemail
VoIP Channels
About Commander
A Telstra Corporation division, Commander is a telecommunications company in Australia offering phone systems, solutions and services. Considering communications is an integral part of any industry and any business, Commander provides all the necessary components of communication in order to help companies and industries in their operations.
Commander has been providing the Australian market with topnotch products and services for more than 30 years. The company's experience in the industry is one of its greatest assets. With experts making up the Commander team, products and services are ensure to be first-class and effective.
Besides phone systems, solutions and services, Commander also offers products and services through other forms of communications like data and broadband technologies. From the infrastructure to its connectivity and tools, the company provides every necessity for communication. And the best thing about the company's offers is that they are well-integrated and simple enough to use and understand.
About TelephonesOnline
Australian-owned and –operated, Telephonesonline Pty Ltd is a first-class supplier of phones and phone systems to all kinds of customers. The company offers the products from single purchase for wholesale purchase. Telephonesonline also offers secondhand and pre-owned phones, as well as brand new and advanced ones. With this, the company can assure its customers that whatever their communication needs require can be found then and there.
There are several offices and warehouses owned by the company all over Australia. From Brisbane to Sydney to Melbourne, Telephonesonline can deliver wherever you are in the country. Another office they have is located at 1/36 Irvine Drive Malaga WA 6090. And the best thing is that the company offers it for free.
Telephonesonline is certainly one of the leaders in the Australian market. Besides the warehouses and offices all over the region, having the company's transactions made online is a big advantage for the company's distribution channel.

Dial Australia wide 1300 088 088 for a quote inquiry

Customer Reviews
There have been no reviews for this product.