Uniden ELITE 9105W Additional Handset White Colour works in conjunction with the ELITE 91XX Digital Cordless Phone Series
Uniden ELITE 9105W Additional Handset White Colour works in conjunction with the ELITE 91XX Digital Cordless Phone Series
Details
Send to friend
Reviews
Uniden ELITE 9105W Additional Handset White Colour works in conjunction with the ELITE 91XX Digital Cordless Phone Series
The Uniden ELITE 9105W Additional Handset is a sophisticated and stylish communication device that is the product of the combination of state-of-the-art technology and sleek design. It is in fact one of the slimmest cordless phones ever offered in the market. The digital phone system and handset has been designed and developed in Japan, a definite proof that they have top-notch quality beyond others.
This phone is integrated with Bluetooth technology, allowing users to seamlessly communicate to whoever they want to talk to, whether the other line is using a mobile phone or home landline. Uniden ELITE 9105W can be paired to a maximum of 4 mobile phones. This makes the device ideal to be used in large households and enterprises.
Uniden ELITE 9105W Phone is suited for high density, and modern urban living. Based from the cutting edge American DECT 6.0 technology, this phone has a range design that can offer excellent call clarity like no other. And since it could even be connected to repeaters optionally, the range can even be extended more.
More Information on the Uniden ELITE 9105W Additional Handset
| | |
| --- | --- |
| | Uniden Corporation |
| | Additional Cordless Handset |
| | White |
| | ELITE 91XX Digital Cordless Phone Series |
| | 7 Hours |
| | 7 Days |
| | DC 3.6V, 800mAH |
| | 170mm (H) x 82mm (W) x 82mm (D) |

Know more about the Uniden ELITE 9105W Handset by calling us at Australia wide 1300 088 088.
Uniden ELITE 9105W DECT Cordless Handset Phone Features to Take Advantage of
The Uniden ELITE 9105W DECT Cordless Handset offers a wide range of features that it boasts. Multi-handset capable, the communication device offers its users the following top-notch features:
5 Way Navigation Button
Advanced Phone Options with 6000 Entry Capacity
Backlit LCD Display with Clock
Belt Clip
Caller ID (Type 1 and Type 2)
Digital Duplex Speakerphone on Handset
Do Not Disturb Function
Download Phonebook from the Mobile Phone to the Cordless Phone Address Book [6000 Phonebook Capacity]
Download Phonebook between Handsets
Eco Friendly Mode
European Styling
Repeater Compatible - Extend the range even further
Stylish Slim Design
Touch Panel on Base
Headset Compatible
Hearing Aid Compatible (T-Coil)
Integrated Bluetooth Technology - MobileLink
Integrated Digital Answering Machine with Remote Access and 16 Minutes Answering Machine Recording Time
Keypad Lock
Maxi Sound – Extra Loud Handset Volume Control
Multi Handset Capabilities

Up to 10 Handsets using the One Phone Socket
Intercom/Announce Call Transfer

Pair up to 4 Mobile Phones
Polyphonic Ring Tones
Up to 7 Hours Talk Time
Up to 7 Days Standby Time
Wireless (WiFi) Network Friendly
Reminders: Some features would only work if the users subscribe to the service provided by the local telephone company, for a fee. This includes Caller ID, POP ID, and Visual Message Waiting. Caller ID Type 2 service is not available in New Zealand.

About Uniden
Uniden Corporation or Yuniden Kabushiki-gaisha is a telecommunications company specialising in wireless communication technology. Japan-originated, the company was and is currently lead by CEO and founder Hideo Fujimoto, with its main headquarters located in Tokyo City, Tokyo, Japan. While the company may have started way back in February 7, 1966, it still excellently functions today, developing, manufacturing, and distributing top-notch products integrated with their very best wireless technologies. One excellent proof of this is the fact that the company does not only operate in Japan but in the whole world, with the company establishing offices, plants, and subsidiaries all over the world.
Known as the world's cordless telephone manufacturer, Uniden develops and produces more than that, including advanced marine electronics, frequency scanners, mobile radios, and television satellite equipment. The company also has several private brand labels under its operations, including Bearcat and President. It has specialised engineering from its years of experience, which is the company key driving force in their operations.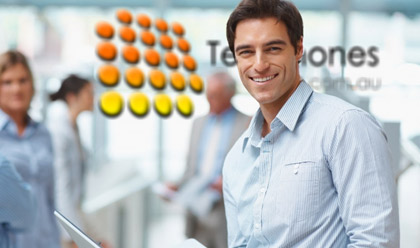 About TelephonesOnline
Telephonesonline Pty Ltd is Australia's largest online store that has been operating for over 20 years now. With these decades of experience, the company is well knowledgeable when it comes to trends and demands both in the industry and the market. And with large portfolio of products and services at their bidding, the company can cater easily to the communication needs of customers.
Telephonesonline offers communication package customisation. This provides customers with more flexibility in their communication systems, especially since the package will be structured basing specifically on the customer's needs. By customising what they will purchase, customers can save money since they only have to pay for what they explicitly need. Some of the products that customers can take advantage of are corded and wireless headsets, cordless phones, conference phones, door phones, payphones, and cordless phone systems.
If you want to know more about the products that the company offers, visit their official site at Telephonesonline.com.au.

To make a quote inquiry, please call Australia wide 1300 088 088
Order today for FAST Delivery Australia Wide: Melbourne, Sydney, Brisbane, Queensland, Perth, Darwin, Canberra and Adelaide.
Customer Reviews
There have been no reviews for this product.